Want to hire a growth hacker out there. Welcome to the challenge of millions of Technology companies in start-up unicorns who are in search of finding the best growth hackers out there. All organizations suffer from finding the best talent possible, keeping them, and then growing them.
In this particular case, growth hackers and growth hacking is a super skill of the future. For organizations to be future-proof and ready for major changes, they need people with the super skills of the future.
Growth hacking is one of the top super skills of the future. Growth hacker jobs are growing and as this happens, so do the skills needed and the demand for growth hacker jobs. As more and more growth hacker jobs become available, the price to hire a good quality growth factor is also going out because the supply of good growth hackers is relatively low.
Before we get started, some helpful background to growth hacking
What is growth hacking?
Growth hackers explore new growth opportunities systematically at any point of the customer journey, from awareness through the market to brand ambassadors by optimizing the product. In terms of technology, it originated in 2010 when Sean Ellis coined it is mostly used by startups because of its limited budgets and limited resources.
Since then, it has shown an incredible increase in popularization among large-scale and traditional businesses. Companies like Shopify like Uber has their own head of growth and dedicated growth team. The growth hacker is based on an experiment-based, data-driven.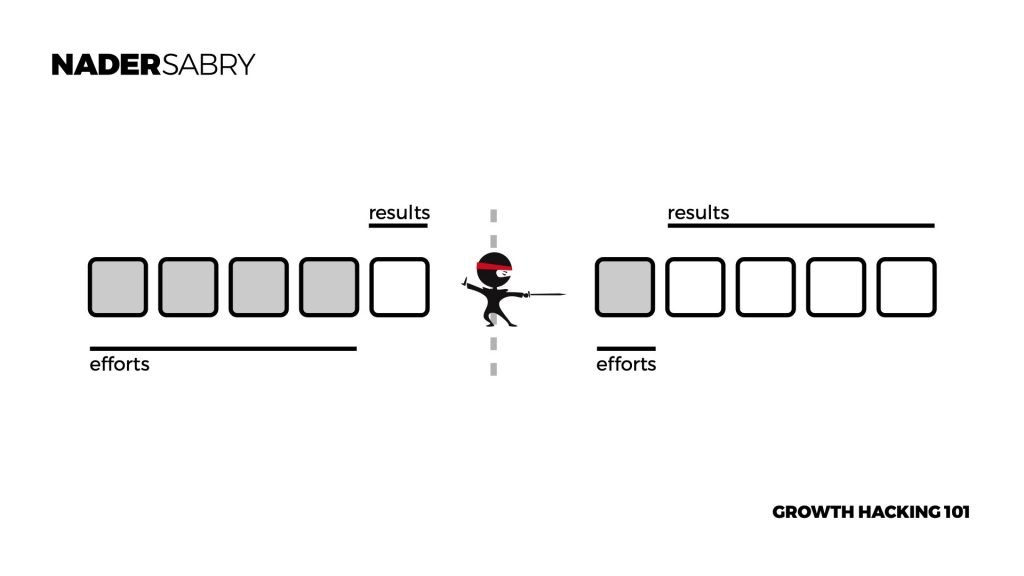 There is a wide range of definitions. In the Book Ready Set Growth Hack, growth hacking is defined at a strategic level as a process that achieved disproportional results. This is best understood through an example of efforts v.s results. This is when less effort is exerted to get dispositional results.
How does growth hacking work?
As defined in the Ready Set Growth Hack, growth hacking is a systematic process governed by the growth cycle concept. The growth cycle is a three-phase process, where it starts with a growth problem, moves into experimentation then into scaling. Based on this process, once a growth problem is well defined through a specific process, it would then be up to the growth hacker to find solutions. Solutions are found vis structured and systematic experimentations.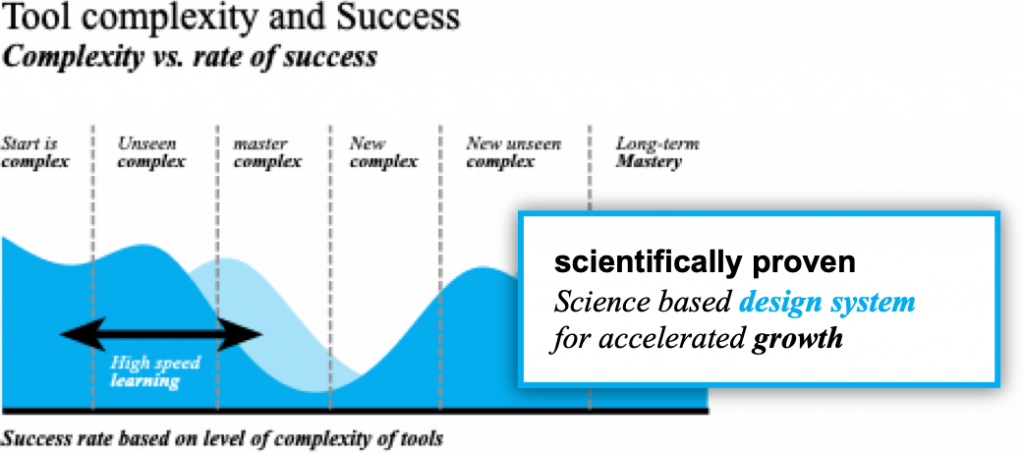 Using growth analytics for data-driven growth decisions, growth hackers can quickly discover what works and doesn't before investing a penny in more development. This is governed by a process called growth thinking which is a design methodology used for growth hacking.
Break the rules – growth hacking
The hidden weapons of growth hacking are simple and simple: Be a rule-breaker. The job requires you to think outside the box and unleash your creativity. A growth hack involves having the right mindset on growth. This job requires creativity and ad-hoc experiment with hypotheses and high potential. Be creative growth Hacks won't come with any rules. Rule-breaking is at the core of growth thinking and how the growth hacking process works.
if a rule is working, find a better way to break I
If a rule isn't working, break it with a better one
If a rule is about to fail, let it and then break it
If a rule is about to have success, break that too
The growth hacking mindset or growth mindset is a very different way of working than that of other professions. Their goal is the north star metric which is basically a growth goal and only a growth goal.
Hire the growth hackers / hire the hackers
As a growth company, you will need a mindset that is built on growth. Let's learn about what works best for growing a team. Are there any good companies that hire growth hackers or a website? Allow Andy Johns to answer his own question.
Tell me the most important point of an interview with a growth hacker? Hopefully, the answers you find on Quora will explain your question better. Can you list the interview questions of growth hackers?
Recommend the best questions to raise before hiring a Growth Hacker. Should we hire hacking companies or one that provides real money development hacking? Why not? Share your thought or opinion over there on Facebook or Twitter.
How much does a growth hacker get paid?
Although there is a wide range of paid purely because the growth hacking industry is still being defined and developed as we speak, it is a fast-paced new form of an emerging discipline. That means most organizations don't know exactly what to pay for a perfect growth hacker.
It is estimated that the average annual increase in compensation for an average growth hatter is 24.63% per year. Overall this might sound very high; it varies on the contingency of the results that they beautifully bring in after they've taken the job in renegotiations of their compensation take place.
Starter (0-1 years experience) average salary range on an annual basis across all industries would be between $24,000- $47,000 exclusive of other benefits including profit sharing equity and other perks.
Intermediate (1-3 years experience) average salary range on an annual basis across all industries would be between $36,000- $75,000 exclusive of other benefits, including profit sharing equity and other perks.
Advanced (3-5 years experience) average salary range on an annual basis across all industries would be between $67,000- $145,000 exclusive of other benefits, including profit sharing equity and other perks.
Expert (5+ years experience) average salary range on an annual basis across all industries would be between $72,000- $257,000 exclusive of other benefits, including profit sharing equity and other perks.
19 ways for a growth hacker to get-paid more
Here are some of the known leaver's ad their possibilities of increase on all annual compensation if well demonstrated to a potential employer:
| | | |
| --- | --- | --- |
| | Premiums | + |
| 1 | drive growth teams | 2-4% |
| 2 | deep understanding of marketing and technology | 4-6% |
| 3 | establish a history getting real results | 4-6% |
| 4 | work across several industries | 1-3% |
| 5 | has access to several free tools | 1-2% |
| 6 | optimizing email marketing campaigns | 3-4% |
| 7 | conversion rate optimization driving conversion rates up | 6-7% |
| 8 | customer experience optimization | 4-6% |
| 9 | google analytics expertise | 1-2% |
| 10 | effective customer acquisition cost | 4-7% |
| 11 | Advanced customer acquisition optimization | 3-5% |
| 12 | (SEO) Search engine optimization | 1-3% |
| 13 | Marketing automation | 5-8% |
| 14 | Email marketing automation and optimization | 1-3% |
| 15 | influencer marketing strategies | 2-3% |
| 16 | Google ads and paid media expertise | 1-3% |
| 17 | data management optimization | 6-7% |
| 18 | Front end web code | 1-2% |
| 19 | Has a well-networked growth hacker within the space | 2-4% |
Growth hacker jobs are growing, and the premium being paid for particular types of skills that are very well home and in is getting higher. It is a matter of supply in the. As the demand goes up, the supply is not moving at the same rate; hence growth hatter jobs pay much higher today than they did yesterday and will continue to be like this for the next 10 to 12 years.
Moving into a cross-functional world of growth hacking
When it comes to growth hacking, there are three elements to looking at cross-functional capabilities. There is the core cross-functional capability, the supporting cross-country capability, and the bonus. The core is the primary skill base. The supporting functions help the core base, and the bonus is extra forms of talent or skill sets that don't necessarily align or support the core skills.
| | | | | |
| --- | --- | --- | --- | --- |
| Driver | Core | Support | Bonus | Success rate |
| Core | 90 | 5 | 5 | 40 |
| Core | 80 | 10 | 10 | 25 |
| Support | 70 | 20 | 10 | 20 |
| Support | 60 | 30 | 10 | 10 |
| Support | 50 | 40 | 10 | 5 |
As you can see, the highest success rate at 40% is those that have 90% core skill science with an even distribution among support and bonus of 5% each. This success rate is just under a double where 80% score and then 10% for support in bonus on each.
As you can see, the patterns that we see for success rate is that there are two core patterns in and three supporting cat parents. The difference is that sometimes supporting skill sets will be stronger than core skills and broaden.
Getting paid more as a growth hacker
Building on the cross-functional skillset of a growth hacker, there are two factors a premium yield and a demand yield. The company nation of both builds a premium demand score. This essentially means that if you were cross-functional skills that fit with and the pattern is listed below; you would be able to demand a premium based on the existing demand on that set of skills.
| | | | | |
| --- | --- | --- | --- | --- |
| Skillset | Premium Yield | Demand Yield | Premium demand score | RANK |
| Strategy Design Operations | 62% | 67% | 0.42 | 1 |
| Strategy Design Engineering | 67% | 58% | 0.39 | 2 |
| Technology Marketing Engineering | 62% | 49% | 0.30 | 3 |
| Technology Marketing Strategy | 50% | 60% | 0.30 | 4 |
| Technology Design Engineering | 46% | 59% | 0.27 | 5 |
| Technology Strategy Design | 45% | 57% | 0.26 | 6 |
| Strategy Operations Engineering | 45% | 56% | 0.25 | 7 |
| Technology Strategy Operations | 52% | 48% | 0.25 | 8 |
| Technology Operations Engineering | 39% | 61% | 0.24 | 9 |
| Marketing Design Engineering | 38% | 62% | 0.24 | 10 |
| Technology Strategy Engineering | 63% | 34% | 0.21 | 11 |
| Technology Design Operations | 54% | 32% | 0.17 | 12 |
| Technology Marketing Design | 30% | 54% | 0.16 | 13 |
| Marketing Operations Engineering | 47% | 34% | 0.16 | 14 |
| Marketing Strategy Engineering | 43% | 32% | 0.14 | 15 |
| Technology Marketing Operations | 40% | 32% | 0.13 | 16 |
| Marketing Design Operations | 24% | 51% | 0.12 | 17 |
| Design Operations Engineering | 21% | 47% | 0.10 | 18 |
| Marketing Strategy Operations | 28% | 34% | 0.10 | 19 |
| Marketing Strategy Design | 19% | 45% | 0.09 | 20 |
The top 5 skillsets in demand
a strategic capability drives the top 5 skillsets in demand, then design, and then being able to take that strategic capability and design and implement it in either two operations or engineering outcomes.
| | | | | |
| --- | --- | --- | --- | --- |
| Skillset | Premium Yield | Demand Yield | Premium demand score | RANK |
| Strategy Design Operations | 62% | 67% | 0.42 | 1 |
| Strategy Design Engineering | 67% | 58% | 0.39 | 2 |
| Technology Marketing Engineering | 62% | 49% | 0.30 | 3 |
| Technology Marketing Strategy | 50% | 60% | 0.30 | 4 |
| Technology Design Engineering | 46% | 59% | 0.27 | 5 |
The second power-driven by quarter acknowledges skills that complement marketing keep abilities and then either engineering or strategic output. Analogy in design and engineering plays an important role, with a premium demand score of .27, ranking five.
Managing a cross-functional set of skills across many projects is vital. Developing further cross-functional skills that are specific can play an important role in yielding higher pay. Developing new skills that are cross-functional will always add to your value as a growth hacker. It's important to develop your core skills and build out from there.
Growth hackers are responsible for ensuring progress for their own skillsets, especially in fields where their premiums can yield higher pay. This is not about just being good at, for example, google analytics or google ads, work with social media, or just customer acquisition skills; it's about having qualified candidates that can work across the full spectrum of growth tools.
Qualified candidates should always demonstrate their ability across free but paid growth tools and beyond that to develop homegrown growth tools that make a big difference in business objects and growth goals.
Related job titles (growth hacker)
Although every growth hacker job title may not literally have the word growth hackers, other relative terms are used for growth hackers.
Growth hacker
Chief Growth Hacker
Chief Marketing Officer
VP Marketing
VP Growth
Marketing Director
Marketing Manager
Brand Manager
Category Manager
Community Manager
Consumer Insights Manager
Content Manager
CSR Manager
Digital Marketing Manager
Ecommerce Manager
Events Manager
Marketing Communications (Marcom) Manager
Market Research Analyst
Merchandising Manager
Performance Marketing Manager
Public Relations (PR) Manager
Pricing Manager
SEO Specialist
Social Media Manager
Trade Marketing Manager
What's important to keep in mind is that growth hacking is an emerging discipline, and as that happens, new definitions will be created for the job titles and responsibilities. It is also important to keep in mind that growth hacking is generally seen as a marketing activity. Although that might be a large part of what a growth hacker may be doing, it is not exclusive to traditional marketing or digital marketing strategies. The definition of a growth hacker is evolving as we speak.
Prove they're a good fit before you hire a growth hacker
To employ a development hacker with a good track record to do great things for your startup, you must ensure he can make good money. Include some custom questions in your application and include them in the cover letter.
Check how well they understand concepts and techniques they used in the past. Find out why customer service and experience are important in business planning. They often neglect the next step the company should take and may not realize the benefits they provide. Ask them what strategy they develop to manage the information they collect during growth hacking and how they can attract customers and retain them?
Hire from the right places for a good growth hacker
Growth hacking is relatively new, but it doesn't easily define job boards. There are many ways of attracting highly skilled employees to your business. Ask current employees for recommendations and contact your current user group.
Use social media to post your jobs online and put them on the site. Also, they find an employer who is vetted and conforms to their business standards of culture as per HR Techweek.
You should also spend time looking on Reddit related to growth hacking to get a good lead on the best candidates for a startup. For example, GrowthHacking's Subreddit has been used for all sorts of marketing strategies.
One of the best places to hire a growth hacker is from your competition or from an adjacent player in an industry that has done very well in the area of growth hacking. One of the challenges to get a good growth hacker is cultural fit.
Often we are too focused on the technical skills crucial to the success of a growth hacker, but more importantly, can they fit into your culture? Did they have the mindset required? Are they trainable?
Many of them are very good at digital marketing strategies, but that is not enough; being highly acquainted with marketing campaigns marketing strategies digital marketing is a good start but is it enough.
Make sure a growth hacker stays around.
The number of companies that hire people and leave a job for good has been high for a decade. OfficeTeam reports employees will spend 6 years of their salary with you only. You must create a level of working that will be slightly hard but satisfies the intrinsic rewards.
According to Quantum Workplace, give your growth hacker the freedom to utilize and boost their strengths. Use strength has become the #1 driving force for employees younger than 66 years older than 66. Don't let your top performers do whatever it will take you on. Communicate the business's strategic and vision statements.
The biggest challenge of identifying an excellent growth hacker is that there are usually behind-the-scenes. Although they may be the ones who designed the marketing campaigns, you will not see the way beyond that. Excellent competitive intelligence and networking to know the real players behind the growth hacking process are crucial for identifying the best talent.
Remember, a good growth hacker knows another good growth hacker, so utilizing your network of already established and well-known growth hackers will be crucial in you finding the next growth hacker that will work with you.
Decide what your goals are.
In one week, BuzzStream had the opportunity to launch 19 research-driven campaigns. If you set goals in advance, this helps. Knowing where to go with the growth hack process is a perfect way to do so. Be clear about your long-term plan, and what you plan to do for your growth changes how you hire a growth hacker and what it will cost to hire.
I will guide you towards a great hacker for growth who can focus on explosive growth in the short term. If you want to establish a steady revenue stream, you need to make sure this business grows, not just a user.
Be clear about what you need.
A growth hacker is a person with a combination of marketing and engineering skills. By hiring an expert growth hacker, you get a partner experienced at marketing your business and brand besides analyzing data as part of this project.
There are two different ways to recruit a growth hacker: Prospectors and Miners. It may take a series of expensive marketing efforts from the end; it creates the revenue spike it creates long term, she explains. You don't need a huge budget to build a business worth hundreds of millions of dollars.
Want to hire the best growth hacker for your requirements? Get your goals straight. Getting your goals clear is crucial so the best growth hacker can work within the goals you have in making possible.
Having obvious well-established targets makes the job of a growth hacker a lot more successful so investing the time to make that clear early on is important. It would also be advisable to have the growth hacker involved in the process of defining those goals.
Where can I find a reputable growth hacker?
Some of the better-known growth hackers don't wait around at free sites for a job until somebody finds them and hires them. Finding a growth hacker is one story finding a reputable growth hacker is a different story altogether. The best rule of thumb to use is that a good growth hacker will know another good growth hacker; they're your best window into finding the most reputable among all growth hackers.
If they're good, they're either in good shape (and often with the help of a reputable company) making outstanding wages or if they use our power to grow the multimillion company. Unfortunately, there are no silver bullets, and very rarely magic hires which will instantly boost your growth.
You can use their time here for a few dollars every minute and learn exactly what you need to become a successful entrepreneur, get an Internet connection, or even the course you need. There are 5000 growing hackers worldwide.
Marketing strategies and marketing campaigns inducing digital marketing strategies
Although marketing strategies, marketing campaigns, and digital marketing strategies all sound alike, they are quite similar in how they all come to. The most important thing to understand is that growth hacking is not a marketing strategy nor a digital marketing strategy.
Strategy as an overarching topic is an essential form of practice in the area of growth hacking/ that said, it has been labeled or well-known that marketing please if there is a large role in the growth hacking process. Although, for the most part, that is true today were in a world of cross-functional growth hacking.
Cross-functional growth hacking is where several business functions come together into a single growth think this will include things like marketing, human resources operations, and even customer service. Insure teas are all in a related field.
The T-shaped skills / Marketer model explained.
Building T-shaped knowledge and competencies are one of the most valuable things you can do for your future career and personal development.
T-shaped skills can be much more than just a bridge to IT; they can also be people who can bring significant value to your team and your organization. The high-level mix of broad skills is technology, marketing, strategy, and business operations.
Technology plays the most vital part as it helps accelerate growth, and hence this becomes core to the cross-skilled approach.
T-shaped people possess cognitive skills, emotional intelligence, and creativity, making themselves the whole package. T-Shaped Skills integrate newly acquired knowledge with previous knowledge and gives your team the ability to understand various new information.
What are the T-shaped skills for a growth hacker?
The T-shaped approach is spread across sections of skills that are combined towards a specific skill set. The T-shaped process isn't the only model but one of the most popular for growth hackers. This brings into play several aspects like:
LEVEL 1 – skills and capabilities
Front-End Code
Service Design
UX Design
Behavioral Psychology
Stakeholder Management
Augmented / Virtual Reality
Finance
Omnichannel Marketing
Distributed Ledgers
LEVEL 2 – skills and capabilities
Analytics (not just google analytics)
Conversion Rate Optimisation
Experiment Design
Funnel Marketing
Automation & APIs
AI & Machine Learning
Branding / Storytelling
Copywriting
LEVEL 3 – skills and capabilities
Paid Social
Organic Social
SEO/SEM
Tools Marketing
Marketplaces
Sales
Email Marketing
Content Marketing
PR / Influencer
Qualitative Research
Virality
Retention
Mobile Optimisation
Landing Page Creation & Optimisation
Lead Generation
Revenue Testing
User On-Boarding
Lifecycle Marketing
These 35 skills over three levels are what help determine a good vs. a rising growth hacker. This helps growth hacking teams also manage diverse skills across the whole spectrum.
Getting focused on the skills needed for a good growth hacker
Breaking this all down, one of the main tools used in the field o growth hacking is the "T-Shaped" skills. This is essentially a method to evaluate the cross-section of skills needed and used for a growth hacker. A growth hacker needs to be cross-functional but good at many different parts all at once. The T-shaped skills challenge the traditional marketers; a few things like
strategy overall
marketing strategy
marketing departments are obsolete
Analyzing data and data analysis
growth rate
learn growth hacking
viral marketing strategy
viral ideas
viral tools
digital marketing strategy
advanced marketing campaigns
how to manage potential customers
how to acquire new customers
true north concept
reverse engineer
more traffic is not enough
advertising
going beyond search engines
going beyond basic analytical skills
going beyond landing pages
going beyond your own website
mastering repeat users
mastering viral loops
One last but important note, growth hacking is not digital marketing; this is one of the biggest misconceptions in today's world. Growth hacking has many more aspects to it beyond marketing or digital marketing.
Agility is key to making T-Shaped teams work.
When building an agile team, you should look for agile teams of people with T-shaped skills. Teams that consist of T-Shape team members who possess and want to acquire these abilities tend to be more flexible and resilient, as their capabilities enable swarms to occur faster. By searching for T-Shaped skills, a T-Shape person helps you build your company's best interdisciplinary teams. T-shaped people promote this attitude and make it practical, as these people can work on more than one type of task. A Good T-skilled attitude is:
Someone flexible
Someone creative
Someone who is a team player
Someone willing to consistently learn
Someone willing to share knowledge and train
Someone willing to collaborate with others
You need T-shaped skills, and you have to be aware that not many people in the market are good. They need a T-Shape person with the right combination of skills to shape their abilities.
Isolated skills don't work.
You develop expertise and experience in a single area and never learn to apply those skills, including the complementary skills described by Brown and Gardner, to other areas. T-Shaped specialists who delve deeply into a particular field cannot use these skills in other areas. We need a new generation of T-shape people with the right combination of skills for the new market. This cross-skilled approach gets talent focused on multi-level and making them way more valuable.
Can T-Shaped Skills fit with Leadership Skills? If you do not have a program in place for this, it's best to include T-shaped professionals in your leadership training. T-shaped professionals can contribute to your team in various ways, not only in their respective fields of expertise.
Developing T-shaped skills
Focusing on being a T-shaped person and acquiring expertise in an area makes it easier to maintain that expertise even after you have reached that skill level. There is a level at which you can take these skills a step further and place even more value on them. As more and more people come to know the T-shaped skills and their benefits, there will be a surge in the number of people interested in their respective fields.
Skills of a Growth Hacker
A Growth Hackers should have 25% knowledge needed to execute 80% of a project or program. They can't really be the expert about all but can understand every aspect to complete the major part with their own knowledge for the entire system. Therefore, it is more effective to learn basic and general growth hacking skills and access a large arsenal of growth hacking-based tools.
T-shaped Hackers require knowledge on the job to succeed while developing specialist skills on the job. What? and that's what it's about. This growth hacker requires technical skills to put these solutions into real life and come up with solutions.
The profile of a growth hacker
As with other careers, the same individual will succeed better than most, but let's dispel some mythos before this. Growth hacking is a new world of growth hacking that opens up job opportunities. Certain people can succeed in this new work. Working within a growth team is critical, not just working on a marketing campaign, understanding growth marketing, or being part of a traditional marketing team.
That is all something else. Being about to work within a growth team is a different dynamic altogether. Being creative, flexible, and open to working with others, but more importantly, a structured and systemic process enables everyone t to challenge highly controversial ideas and bring them into action.
What is the Growth hacker mindset?
Four main taxonomies determine a growth hacker's mind: driver's reach, decisions, and tools. The combination of the four forms the underlying idea of aching disproportionate results.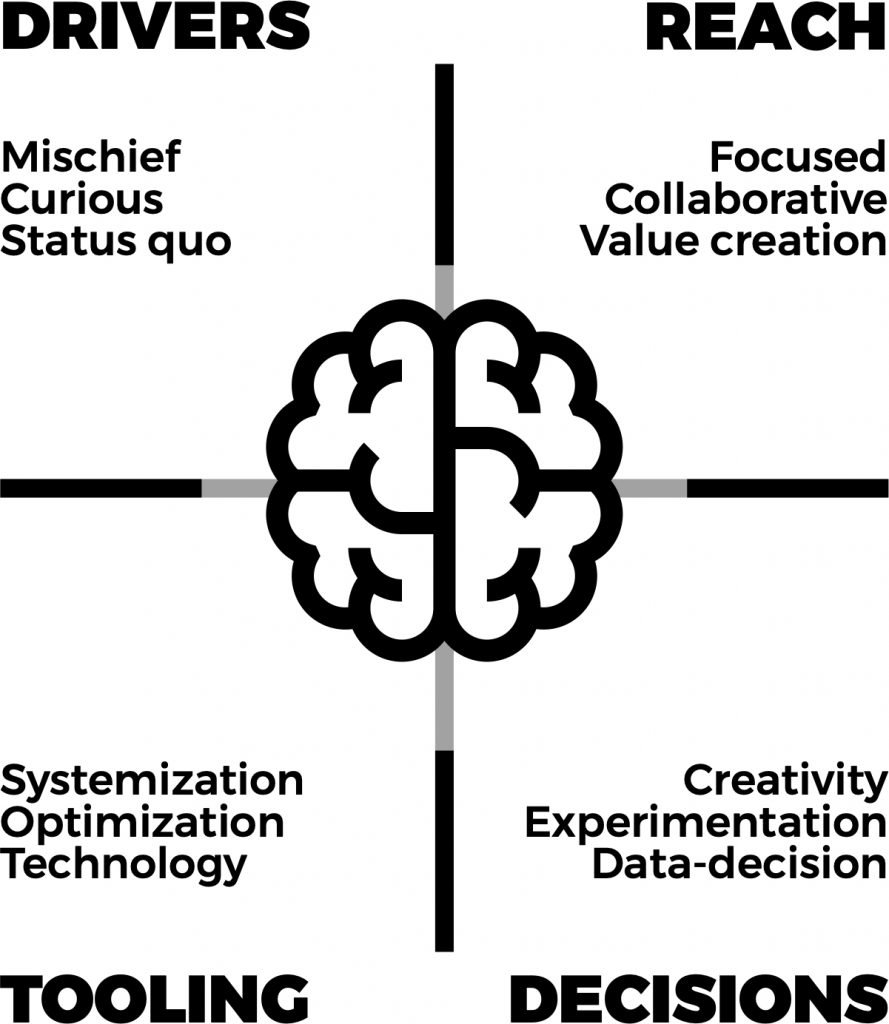 1. Drivers
The drivers are the underlying motivations and stimuli that inspire how growth hackers think and take action.
Mischiefness
They deeply need to break the rules, as they do not believe in the rules they have not benefited from governing and limiting their way of life. Therefore this underpins their thinking to find a way to break the rules to their benefit.
Curiosity
They are fascinated by digging deeper into how things work by asking the big why questions. This allows them to understand theories and phenomena better to map out their mechanics to manipulate them toward their benefit.
Status quo
The general rules over institutionalization drive their need to challenge the establishments surrounding them. This allows them to break the rules and change the norms of how society around them works.
2. Reach
Growth hackers have a goal to reach as many people as possible without the general population knowing how they did it.
Focused
They have a too-focused approach by pinning done abstract problems and creating unique structures to solve them.
Collaborative
They have a resourceful approach where they work with like-minded people and find other cross-functional people to reach their goals effectively.
Value-creation
They focus on creating value with monetization, often trying to reach the masses to make a change.
3. Decisions
When hacking growth optimization is the goal to solve at a high level, there is no one solution to a single problem but finding the fastest, easiest, and cheapest way.
Creativity
Growth hackers are resourceful; they find simple, fast, and digestible ways to solve problems. One of the challenges for growth hackers is thinking too technically.
Experimentation
They run tests and lots of them to determine the most optimal approach to getting results using all possible avenues.
Data-driven
They make decisions based on data, even if the data might potentially be blinding. Data helps determine the most optimal options.
4. Tools
Growth hackers seek new tools, optimize existing ones, and find optimal ways to connect them to solutions.
Systemization
For a solution to work, it needs to be automated, and when automated, the probability of scalability is a lot higher when seeking exponential growth.
Optimization
When finding the right tools and connecting them, the goals are optimizing the way they work together. This holistic approach helps maximize optimization.
Technology
Technology enables automation, scalability, and integration, which underpins growth even if you're a non-tech company.
The mindset of a growth hacker is defined by how they solve problems. The elements described above are the most common thinking patterns of growth hackers.
14 Growth hacker habits
Growth hackers have 14 critical habits they work with. They do not work with all of them as a strength at once. You will find a single strength supported by three other habits and the rest for development over time. The 14 habits are:
Openness
Flexibility
No ego
Risk-taking
Fresh perspective
Generosity
Curiosity
Team focused
Listen before action
Cohesive approach
Consensus
Diplomatic
Action driven
Collective win
Remember that these habits help support the T-shaped skills.
01. Openness
They use an open approach to gain resources, using them, and find solutions to growth problems. This often is the underpinning factor behind their creativity.
02. Flexibility
When using an open approach, they work flexibly to solve growth problems knowing they don't have the exact solution but need to be flexible in finding it.
03. No ego
They focus on removing their ego from the equation; this is often challenged by technical thinking – blinding them to find creative solutions.
04. Risk-taking
They take bold yet calculated risks, often progressive, to manage unknown facts that are not seen early on.
05. Fresh perspective
They focus on finding new ways to solve existing problems by finding new solutions not yet attempted or poorly executed.
06. Generosity
They are open-handed to negotiate and broker the acquisition of new resources by being generous to open new doors.
07. Curiosity
They look deep into the whys. This helps them find unseen possibilities not seen by asking excellent questions and often challenging the status quo.
08. Team focused
They often are challenged with trust, but they thrive by forming collective learning and efforts when developing their small groups of trusted people.
09. Listen before action
They focus on getting useful quality information before managing their risks and coming up with better growth hacks quicker and easier.
10. Cohesive approach
They focus on developing networks beyond their teams for the exchange of know-how and cross-development opportunities.
11. Consensus
They focus on developing a common approach to ensure buy-in and momentum to generate the energy needed to undertake large initiatives.
12. Diplomatic
They are often challenged with being diplomatic, which ensures relationships supersede technical barriers to solutions.
13. Action driven
All their know-how and tools are geared towards taking action, leaving little space for theories that waste time and do not get results.
14. Collective wins
Finding ways that everyone wins in the process, including those directly involved, even if their role is minor in the overall outcome.
===========
Introduction to growth thinking — growth by design, how to thinking design, and growth hack.
GROWTH BY DESIGN – Most Growth Hackers struggle to get traction for new ideas. A lack of guidance and exact next steps are to blame.
Imagine if you could grow a new concept from beginning to end, with a framework to move from thought and action in a fast, simple, and low-cost approach.
Actioning ideas with precision isn't easy; with the growth thinking, science-backed design system built by the top minds in growth hacking, it's a simple, well-structured yet creative system that allows you to find growth.
Growth thinking is a fast, easy, and simple way to prototype growth hacks. This enables growth by visualizing a growth hack in abstract and then detailing them into a systematic approach. This makes it easy to develop and improve growth hacks and generate new, better growth hacks.