Want to learn growth hacking? Like most of us, we will start with a really good book written by someone who has done it and has profound insights. Although growth hacking is an emerging practice and changing quickly as it develops, few books out there have the foundations in growth hacking down right. The foundations should be able to:
Be definitive
Map out the discipline
Clarify the process
Identity success and failure factors
Provide resources
Give support
Strategic in nature but operationally sound
Covers as much as possible without creating confusion
In all fairness, this can define the foundation of any domain you pursuing. The response is more critical in growth hacking; it's a complex and dynamically moving discipline. Its technical and strategic blend makes for a complicated learning ground. You have growth hacking books from the technical side and growth hacking books that come from the strategic side.
The critical point is that as long as a growth hacking book has a strong foundation, you will have to get more than one book to cover the topic of growth hacking as a whole. Ideally, it would help if you started tackling growth hacking by taking on a strategic growth hacking book first. This gives you the high-level insights you need. From there, a technical growth hacking book helps you connect the dots.
if you exploring concepts like the following and want answers and insights from some of the top minds in the business where are some of the topics to expect covered:
growth hacker marketing
growth hacking strategies
growth hacking tools
growth hacking framework
growth marketing secrets
growth marketing
marketing strategies
digital marketing
lean analytics
growth process
growth lead
breakout success
targeted media coverage
explosive growth
achieve explosive customer growth
search engine optimization
profitable and scalable business
traditional marketing vs growth hacking
growth marketing blueprint
growth mindset
growth teams
successful startups
tech startup founder and their challenges
customer acquisition
email marketing campaigns
Guarded Growth Marketing Secrets
What a good growth hacking book should cover
Let's start with some burning questions you would be looking at for a growth hacking book to cover:
These 5 high-level questions should be your guiding star to getting the right growth hacking books. Now keep in mind they will all answer these growth hacking questions differently. And that is a good thing. Building a more comprehensive perspective without being stuck into a single tunnel is part of being a growth hacker yourself. On average, reading three books help you do the following:
A strategic growth hacking book to give you a broad perspective and deep insights
A technical growth hacking book to provide you with the tools and skills to executive
A blended growth hacking book to provide you with the blend of strategic and technical aspects
This approach gives you the best base to work with when choosing the right growth backing books out there.
Growth hacking book reviews
Although one of the best measures is the review for books, they can be very missing, aside from the fact they may not be accurate or even fair. Using the reviews is one way, but the best way is to get actual referrals from people or ask people who have read the book.
Compare your mindset with those making the recommendation as it can be a poor review but brilliant for you and vice versa, of course. Hence, it's essential to get more than one growth hacking book and use multiple perspectives and skills to shape your thinking.
Another thing to keep in mind, as growing practice in itself, older books may be outdated, and hence their review can be great for those times but not now. At the same time, some timeless classics always work. That is hard to determine right now as growth-thacking is still a very young discipline altogether.
A growth hacker approach to learning
Books are a start, but they are not the only means. The most powerful tool out there aside from books is community-based practice. This is usually based on a book, then a course that brings the principles to life back with a community that practices those principles.
That is important to note as this gives you a dynamic approach to getting what you need skills-wise and keeping up to date with new creative practices no one else is aware of.
In the end, you will need great books combined with excellent resources and communities that supercharge your skills.
Top secret growth hacks in books
The best growth hacks are secrets, and no book until today gives you any secrets. If you expect secrets in growth hacking, you will not find them in books but in closely-knit communities of highly influential players in the space.
From white-hat growth hacks that you can google to back-hat growth hacks no one will tell you, learning quickly and getting connected is vital. The grayscale is where the game's name is, and courses will help and will book, but they will not give you an off-the-shelf answer. They will guide you towards being creative and even give you blueprints but not the secret itself.
Get connected with top and bestselling growth hacking book authors; they usually are part of very influential communities that design some of the top-secret growth hacks your desiring to access.
Bestselling growth hacking books picked
Here are ten picks that bring a good mix and should be a staple of every growth hacker's library. Of course, this list isn't comprehensive, and there are many more growth hacking books out there that can be very hopeful and should be read as well.
This is your best starting point for growth hacking books. It would help if you did not stop there many other incredible growth hacking books out there and many more to come. Keep updated with the top authors in the space and connect with them; they have several resources and tools that may surprise you.
Do you want to be a growth hacker?
Growth Hacking is the exercise to experiment with marketing sales products, marketing, and many other areas to identify the fastest growing business. There is a wealth of information about how you can become a growth hacker. Check them out if they help you grow your startup in the best possible way. Get the information here. Use these seven business books to learn How to become a growth hacker at your start point that your business is going to increase revenue without you have to spend a fortune on your books. Hackers. Growth hacking allows you to boost up your businesses.
How fast is the fastest growing country in the world?
Hacking Growth is a must-read for an inventor, marketer founder, or manager who would like to emulate a growth hacking strategy and data-driven, cost-efficient results used. The book is an accessible and useful toolkit all companies should use to increase their customer base and marketplace. Inman news.com CEO Sean Ellis CEO and co-founder of GrowthHackers.com, Morgan Brown CEO of Inman news have produced a book that is absolutely outstanding. Hack growth.
Growth hacking as defined in the Ready Set Growth Hack is a systematic process where is governed by a concept called the growth cycle. the growth cycle is a three-phase process, where it starts with a growth problem, moves into experimentation then into scaling. Based on this process, once a growth problem is well defined through a specific process it would then be up to the growth hacker to find solutions. Solutions are found vis structured and systematic experimentations.
What is growth hacking?
Growth hackers explore new growth opportunities systematically at any point of the customer journey from awareness through the market to brand ambassadors by optimizing the product. In terms of technology, it originated in 2010 when Sean Ellis coined it is mostly used by startups because of its limited budgets and limited resources. Since then it has shown an incredible increase in popularization among large-scale and traditional businesses. Companies like Shopify like Uber has their own head of growth and dedicated growth team. The growth hacker is based on an experiment-based, data-driven.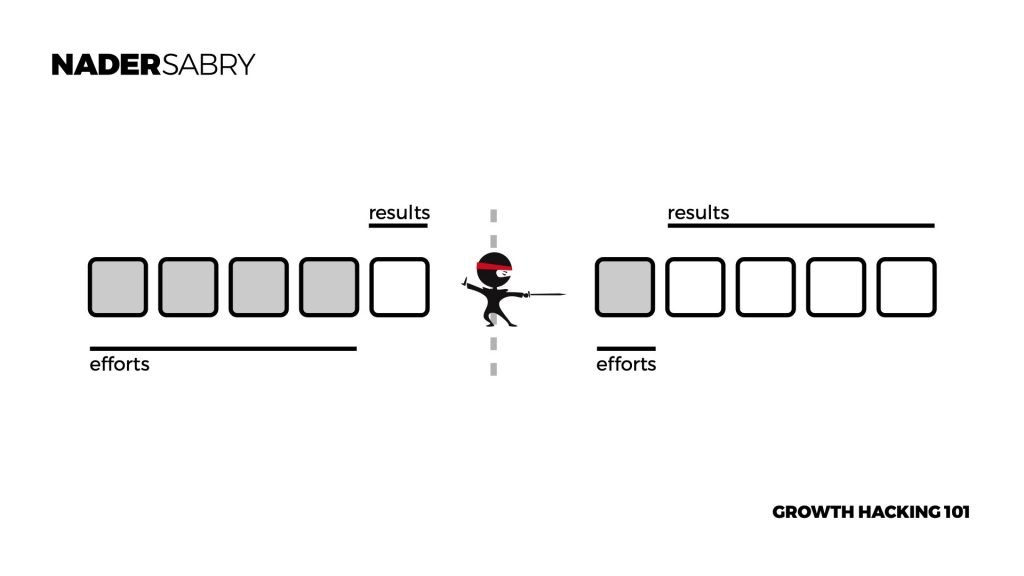 As there is a wide range of definitions, in the Book Ready Set Growth Hack growth hacking is defined at a strategic level as a process that achieved disproportional results. This is best understood through an example of efforts v.s results. This is when less effort is exerted to get dispositional results.
How does growth hacking work?
Growth hacking as defined in the Ready Set Growth Hack is a systematic process where is governed by a concept called the growth cycle. the growth cycle is a three-phase process, where it starts with a growth problem, moves into experimentation then into scaling. Based on this process, once a growth problem is well defined through a specific process it would then be up to the growth hacker to find solutions. Solutions are found vis structured and systematic experimentations.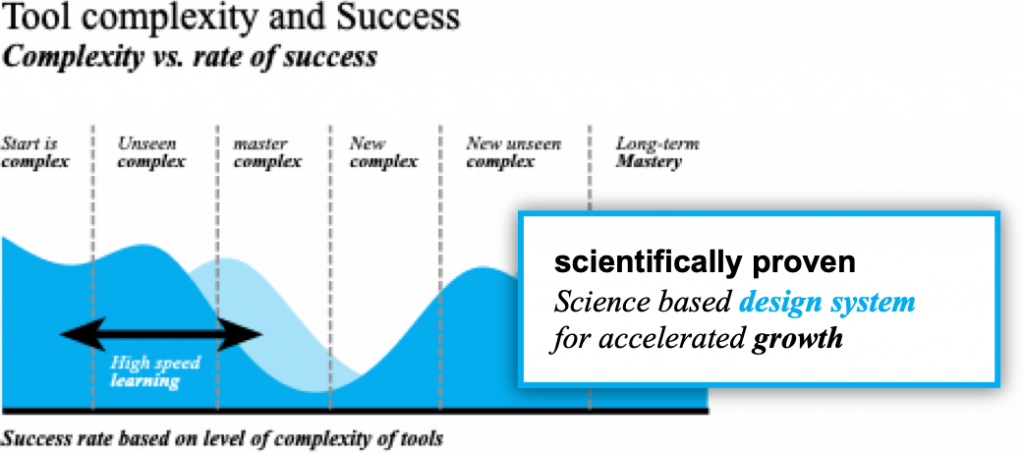 Using growth analytics for data-driven growth decisions growth hackers can quickly discover what works and doesn't before investing a penny in more development. This is governed by a process called growth thinking which is a design methodology used for growth hacking.
Guarded Growth Marketing Secrets
growth hacker marketing is still a relatively new space, but a lot of the strategies are purse secrets. Although many of the growth hacking books you will read teach you some of them they don't give you all the details — it's important for you to catch the ideas, experiment, and find your own well-gauded growth hacking secrets.
More in-depth views into a list of some growth hackers book
1- Hacking growth
The book Hacking Growth was created to show you how the basics of hacking are covered. It was used in many different industries/businesses/success stories. Some companies applying growth hacking strategies include Google, Twitter, and others. This book explains how it works and will help you find success! It'll also help you know how to find growth hacking.
2- Growing happy clients
You do not have to be a growth hacker to enjoy this book. The author helps readers understand why he was successful at hacking growth for his own book. In this guide, you will read everything that separates successful growth hackers from average hackers from the average one. Among things learning this book are:.
3- Hooked
Nir Eyal's books shed a light on why a user always looks back to it. He shows how to promote addictive behavior among Consumers via triggers and rewards. The Hooked Model is a new way to look at ways to encourage retention in society. The book provides a unique view of growth hacking techniques.
4- Don't make me think.
I consider this book an unquestionable need for any UI designer, growth marketer, or web designer who wants to make more money. What are things like this when a visit is hardly intuitive when they have to do so just a few seconds?
5- Growth Hacking: Silicon Valley's best kept secret
Growth hackers are sometimes referred to as growth hackers by the Silicon Valley elite because they can accelerate a company's growth. This book aims to answer all your questions and to create awareness about this trend that is gaining popularity among entrepreneurs marketing professionals. The novel is written by Raymond Fong and Chad Riddersen and is published by Harper.
6- Contagious
Jonah Berger investigates where something goes viral and explains how these events happen. People don't see adverts they hear others' views. My videos have a Facebook status but one time is there an instant response when I reload? This book explores how something goes from unpopular to wildly popular to become wildly popular. How would a person be perceived by an unassuming person as being so popular?
7- Traction
The key to thriving is how consistently you grow and acquire new customers. It's called traction and it makes everything else easy—fundraising, hiring press partnerships, and acquisitions. The book teaches you the nineteen channels to improve business continuity and how you pick the right one. In this book, you will see how to build a business around the world, hire press partnerships and build a brand new customer base around the same channel as you want to build around the Internet. Choose the best channel to create a business around Facebook, Twitter, YouTube, Facebook, and Twitter.
Apply growth hacking and what it looks like in practice?
Airbnb used Craigslist — a platform for thousands of people seeking hotels — to increase their user base dramatically. The reason for this is Craigslist's no public API. The company had to rework the way Craigslist forms are developed and make them compatible, without even having access to the Craigslist codebase. It's also a good subject to be learned by growth hackers. Most growth mechanisms have definite lifetimes. I'd be unreasonably afraid that people would post their own items on Craigslist for the next 10 years, and assuming they'd be able to take a hit with their followers every few days. In fact, it looks like Craigslist has "fixed" the vulnerability that permitted the integration.
Now although those are traditional examples of growth hacking that we are well known they serve as a great guide all of us can refer to as we have seen this unfold. In today's work growth hacking and growth, hackers are taking much deeper and more sophisticated approaches with keeper data analytics.
Analytics shift the focus of growth hackers
Analytics can help your pile ranks your list. You probably hadn't imagined investing more dollars or having a referral loop. It may have been a useless feature you added to the product just because you saw what was going to happen. After the analysis, you realize that almost 40% percent of all signups come from this loop and their lifetime value is high then your average user. You know you can make the loop very efficient so you changed the focus of your team for the next two weeks to focus upon this feature. You can also find ways of increasing the number of signups from the loop.
Experimentation is key, and ensuring those experiments yield signals is the secret. growth hackers are seeking signals not results. Results can often through people off. Signals give a growth hacker the ability to see growth opportunities where others do not. To gain a competitive advantage this is critical.
Analytics make success repeatable
If you have any knowledge that Q4 made higher amounts of money than Q3, you don't need to understand what happened. How many users signed up to use your product before the conversion and how many didn't register?
What features did the new website add? Can an Adwords campaign really increase its effectiveness without being cut? Are Google's advertisers really using it to increase their ad spend? How? If you know what leads to a successful outcome then you can repeat what works (and stop what does not work). If you do not take analytics seriously you can't efficiently repeat past successes.
Scalability is key, and being able to take a growth experiment and transforming that into a growth hack isn't an easy task. But ensuring it can scale is the main measure. if you can repeat it and repeat it without distortion and its longevity is there you go something that will have a high success rate.
Analytics keep growth hackers honest
Analysis of your performance will determine whether your incredible skills or your nipper, period. The main engineer behind Etsy told Dan McKinley an extraordinary story about his infinite scroll failure. There are many valuable things we can take away from the case but for our sake, we'll take a look at analytics. Had they ignored analytics they wouldn't have discovered their fault. Analytics keep growth hacks up to date. Our aim is to know more about Marketing.
===========
Introduction to growth thinking — growth by design, how to thinking design, and growth hack.
GROWTH BY DESIGN – Most Growth Hackers struggle to get traction for new ideas. A lack of guidance and exact next steps are to blame. Imagine if you could grow a new concept from beginning to end, with a framework to move from thought and action in a fast, simple, and low-cost approach. Actioning ideas with precision isn't easy; with the growth thinking, science-backed design system built by the top minds in growth hacking, it's a simple, well-structured yet creative system that allows you to find growth.
Growth thinking is a fast, easy, and simple way to prototype growth hacks. This enables growth by visualizing a growth hack in abstract and then detailing them into a systematic approach. This makes it easy to develop and improve growth hacks and generate new, better growth hacks.
Benefits of the growth thinking design methodology —
From idea to action – accurately and rapidly turn growth hacking ideas into execution quickly and cost-effectively,
Think at scale – quickly and effortlessly find methods to take an abstract growth hack, structure it, scale it, and
Save time and money – rapidly prototype your growth hacking ideas saving time and money.
This methodology uses a design system that Visualization, Systemize, Optimization, helps Rapid development, and instills Collaboration. rfectly optimized content goes here!