Growth thinking vs. design thinking – an in-depth comparison
Growth thinking, like design thinking, is a design methodology for problem-solving. Design thinking is for product and service development and management, whereas growth thinking is about accelerating growth.
Both serve an equally important role as they complement each other in several ways. They compliment each other, offering design methodology, and growth thinking is an accelerating growth methodology.
If you look at the spectrum of business methodologies, there are four types.  
Accelerating growth​
How to accelerate and manage exponential growth using growth thinking. Some examples of methods are:
Pirate Funnel AARRR
G.R.O.W.S.-process
One Metric That Matters
North Star Metric
Build a company​
How to start a company from the beginning. Some examples of methods are:
The Value Proposition Canvas
Lean Startup Canvas
Blitzscaling Canvas Business
Model Innovation Framework
Managing projects​
How to effectively implement and manage a product management model that works. Some examples of methods are:
Agile
Scrum
Waterfall
Kanban
PRINCE2
Offering Design
How to optimize and manage product design using approaches like design thinking. Some examples of methods are:
Lean Startup
Double Diamond Design
Kano Model
Where does design thinking and growth thinking connect
There are two perspectives to this; the first is if you're a new startup beginning from scratch, and the second is if you're an already operating business regardless of size.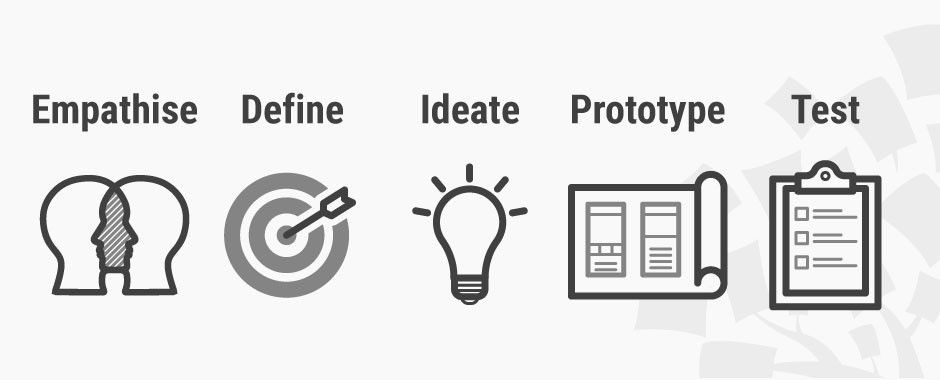 If you a startup — design thinking would supersede growth thinking as you would need to design your products and services first before you can accelerate their growth.
If you're an operating business — growth thinking would supersede design thinking as you would have your products or services to accelerate their growth.
Will growth thinking improve design thinking.
In short, no, they work in total isolation from each other, but they complement one another when combined in the right sequence—knowing which method to us when is an essential part of a leader's and founder's strategy.
Selecting the right methodology is about the following aspects:
Can it achieve what we need
Is it easy to use and learn
Is there enough supporting materials
Can it improve our ROI
Those four factors help you choose the right method at the right time. Supporting materials and being able to learn the method are critical. The faster and easier you can adapt to a new method, the better it is. This factor would supersede inherent drawbacks, which they would all have.
It's more important to learn quickly vs. inherited drawbacks because once you know the drawbacks, you can become even more creative with those methodologies. Many of the methodology designers focus on updates and upgrades over time.
Why Design Thinking Is Important To Growth
Anyone who has ever heard of design thinking may know it as an ideology that deals with the creative, user-centric solution of complex problems. But it is no longer an obscure method reserved for creatives; it is a realistic approach to business development and one of the most important in the world today.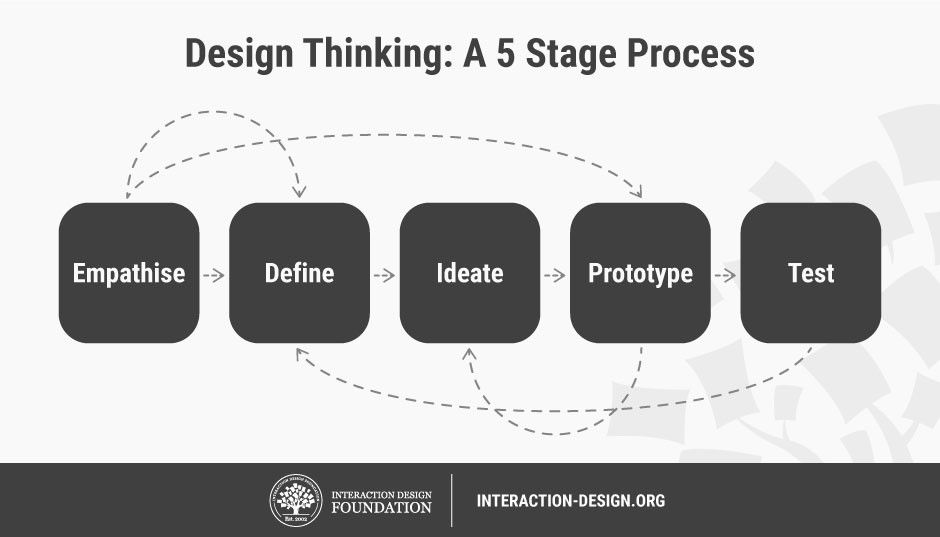 The ideology of design thinking claims that practical, user-centric problem solving can lead to innovation and that this innovation can lead to differentiation and competitive advantage.
Problem-solving at the core
It allows you to look at a problem from a completely different perspective. It will enable you to focus on the problem, often discovering different ways of thinking about it while providing insights and data crucial to developing appropriate solutions that make your business money. Through the design thinking process, teams can develop new and innovative solutions to solve their customers "real problems and help their organizations stand out from the competition. Design Thinking strategies suggest the same kind of ideas as an approach to a business challenge, but with a different focus on tackling a creative challenge.
Putting design thinking to work
Design thinking can help save enormous sums of money by drawing attention to the specific solutions that people need and realizing immediate cost savings as part of the ROI of design thinking. Also, customers are taught how design thinking can uncover more fundamental problems than the problems defined initially, or even the organizational skills are missing or needed for a successful solution.
Design Thinking can benefit any industry and role, but establishing a team and strong corporate culture is necessary to apply it to your organization's product development process.
Design Thinking creates an environment that allows new ideas to grow and groups to experiment without the threat of mistakes. A culture that will enable learning from failure fosters a growth mentality and places a high value on finding design thinking issues and consolidating the process into a school or learning platform. The essential factor for success is the long-term thinking process in design, the people, and the environment in which they work. When you face solving a more complex problem that is strategic to your needs, it is time for design thinking to gain momentum and become part of the solution.
UI/UX design and innovation for clients
Learning the UX basics will help you better understand how design thinking fits your business model and your company's long-term vision for the future. Design thinking is not just a matter of products; it can also help develop and operate new business models. It can be adapted as much a part of your organization as a product and help develop new products and services and design future products. You can understand the challenges of introducing design thinking by watching Ben Terrett discuss his design thinking experience in a large organization at the O'Reilly Design Conference in 2016.
After consulting with clients on how to improve their strategic processes with design thinking, he summarizes some of the challenges and opportunities for companies trying to innovate.
Although design thinking is a set of guidelines that can be quickly followed, the first step in the design thinking process is vital to solving real people's real problems. Understanding the five stages of design thinking enables anyone to apply their methods to solving complex problems in companies, countries, and even global issues. Before managers incorporate design ideas into a project, they should first define the consumers they want to help by defining and addressing the identified problem. Then they can use all five phases of design thinking to determine and address it.
Design Thinking aims to achieve innovation and solve problems by placing the end-user at the heart of the process. The real idea of design thinking is to put the customer at the heart of your strategy to generate relevant ideas and develop them into better products.
Ultimately solving for product-market fit.
Design Thinking is about creating products/services that are designed for people and not for companies. It is used as a tool to find out more about your target audience and make your product or service.
The approach of design thinking enables you to deal with the existing problems of your company with creativity. It is a process in which users identify personas, consult experts, and brainstorm to generate the maximum amount of ideas. During the idea phase of the design thought process, the goal is to create exciting ideas representing potential solutions.
Although design thinking is only a problem-solving approach, it can increase the likelihood of success and breakthrough innovation. Design Thinking helps you design breakthrough solutions and promotes creativity, creativity, and innovation in your business's design process.
Benefits Of Design Thinking
Design Thinking is no longer an obscure method reserved for creative people but is now part of many people's everyday lives in business.
This increasing dissemination has enabled us to investigate the benefits of design thinking for business innovation. In this way, design thinking and a design-driven culture would allow companies to be more successful and have a more significant impact.
Standing out and making yourself visible.
Companies rely on design thinking to better differentiate their brands, help them be more innovative, and bring their products/services to market quicker. Design Thinking can lead to better relationships between the organization and the people it serves. Over the past decade, it has become a leading innovation method and one of the most popular design methods in business.
By establishing a design thinking culture in a company – and doing so on a broad basis, rather than simply trying to improve the approach to user-centric design – helps to focus on the user and ultimately design products that solve real user problems. By establishing the design thinking culture in a company – Wide-Scale, rather than simply trying to improve the user – Centric Design approach, design thinking can help to focus on users and ultimately design products that solve real users' problems.
Design Thinking promotes rapid prototype testing and generates feedback from actual users that can improve the product or service: Design Thinking compounds rapid prototyping and testing new products and services in real-world environments.
From ideas that solve a problem to quick action
The aim is to transform an idea into a tangible, testable product or process as quickly as possible. Even if the picture is not implemented, the design thinking process promotes an environment in which you can live out your creativity, increase your effectiveness in everyday problems and take more efficient care of your customers "needs. Design Thinking offers you the opportunity to look at a problem from a completely different perspective. It is also a potent tool you can use to tackle creative challenges. It offers the opportunity to respond to the problem precisely by often discovering different ways of thinking about it while providing insights and data crucial to developing appropriate solutions that make your business money.
Design Thinking gives you a way to dig a little deeper and helps you do the right kind of research, prototyping, and testing your products and services to find new ways to improve your design.
You don't have to be a UX designer to apply the design thinking to your work, but you can also start small. If you have a very specific problem that you want to solve, such as a new product idea or how to increase employee retention, a design thinking workshop can guide you through the entire design thinking process.
Creating a prototype helps your audience understand your idea and give feedback, and allows the designer to think through the idea. Creating prototypes helps you as a designer to look at your ideas more personally and creatively than in the traditional design thinking process.
And yet, the real benefit of design thinking is seeing how your employees and colleagues change when they are exposed to it. The time it takes to develop empathy for the end-user is the key to the design thinking process and distinguishes it from the traditional problem – the solution process, such as design analysis.
Design and problem solving a match made in heaven
Good design solves problems for the end-user by using the insights gained from empathy at work. In other words, by giving others what they want and need, Design Thinking helps you solve problems from both the user's and the customer's point of view.
Design Thinking encourages companies to focus on the people they create for, resulting in better products, services, and internal processes.
Design thinking can help save enormous sums of money by drawing attention to the specific solutions people need and realizing immediate cost savings as part of the ROI of design thinking.
Design, ROI, and operational optimization
Design Thinking can significantly reduce the time required for design and development, especially in combination with lean and agile technology, to solve problems and find workable solutions. Design thinking means using creativity with an invested mind and feeding it into communication with users.
The business world can have the same effect, provided the problem is solved, the ROI is generated, and the UX is not simply thrown out to make it pretty. In design thinking, development is based on assumptions and wastes time, not on problem-solving and finding a workable solution. Design Thinking significantly reduces the number of hours wasted, time wasted, and cost savings.
One of the great strengths of design thinking is that it promotes innovative ideas, as teams do not have to go through development cycles to develop new ideas and find new solutions. Design Thinking focuses on showing prototypes to users early and often, which reduces the risk. New Ideas has launched the first of its kind in the business world, emphasizing user engagement and communication.
---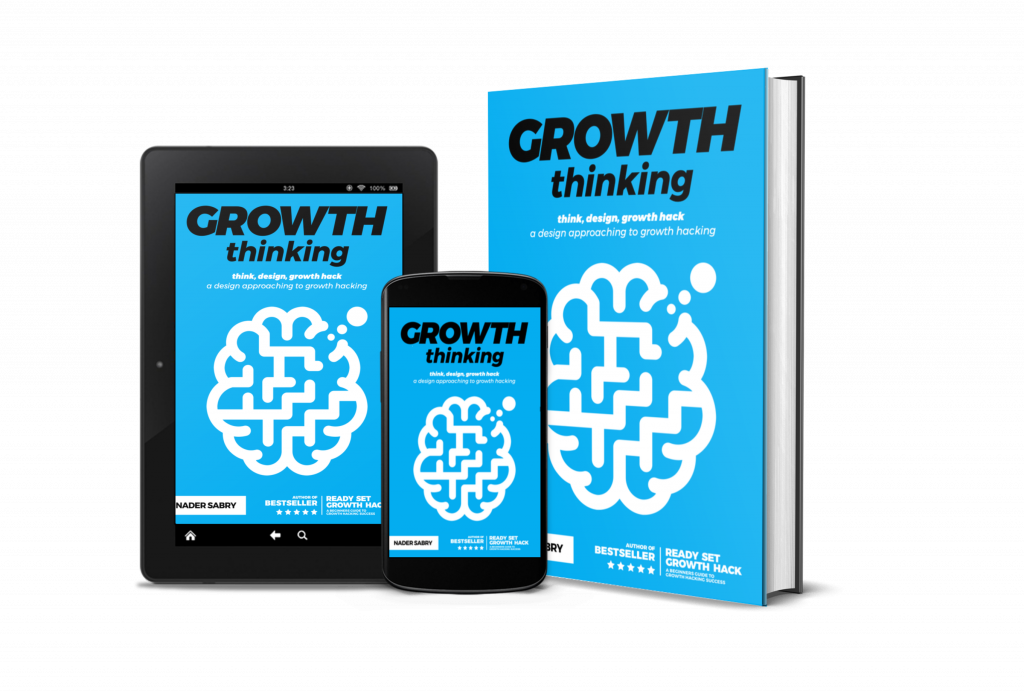 Start growth thinking design
from design to scale – go from idea to execution instantly
newly launched book by author Nader Sabry about growth hacking design methodology available in ebook, paperback, hardcover, and audio on popular platforms like Amazon.com and Google Books / Google Play and Apple.
Learn more today by visiting www.MyGrowthThinking.com
This new methodology has been used by thousands of the top growth hackers globally, helping supercharge their organizations' growth. Their clients achieve super-growth results, not achievable by many organizations. Growth thinking is a fast, easy, and simple way to prototype growth hacks. This enables growth by visualizing a growth hack in abstract and then detailing them into a systematic approach. This makes it easy to develop and improve growth hacks and generate new, better growth hacks.
Get started today with several support resources, including quick start, getting started, and advanced training online courses to help you supercharge your organizations' growth, whether you are a startup, a Fortune 500, a government, or the next big unicorn.
---
SOURCES:
http://studioblossom.nl/l3bfv/ce17d0-design-thinking-course-syllabus
https://en.wikipedia.org/wiki/Design_thinking
https://www.imperial.ac.uk/news/216193/uk-budget-2021-imperial-experts-respond/
https://www.creativityatwork.com/design-thinking-strategy-for-innovation/
https://spencerauthor.com/design-thinking-for-innovation/
https://blog.movingworlds.org/human-centered-design-vs-design-thinking-how-theyre-different-and-how-to-use-them-together-to-create-lasting-change/
https://www.interaction-design.org/literature/article/design-thinking-a-quick-overview
https://thelearnersway.net/ideas/2015/6/7/an-introduction-to-design-thinking-part-two
https://gumeracha.com.au/saxon-name-rdmc/design-thinking-course-syllabus-38594c
http://www.jonkolko.com/writingDesignThinking.php
FAQs ——
What is the difference between design thinking and growth thinking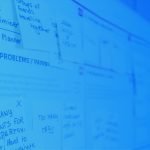 Both serve an equally important role as they complement each other in several ways. They compliment each other, offering design methodology, and growth thinking is an accelerating growth methodology.
Can design thinking help with growth hacking?
Two are different methods, but design thinking servers the purpose of a product or service design methodology. Growth hacking is about taking those products and or services and growing them.
Why design thinking doesn't work for growth hacking?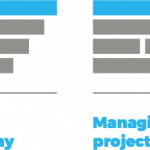 The two approaches are different and cannot supplement each other bu rather compliment each other playing a completely different role. one is a design tool for product and services to enhance their value and growth hacking is about taking that value and growing it bu scaling it and converting that value into financial gains.